Basic Policy
Kudan inc. (hereafter "the Company") recognizes that the establishment of sound corporate governance is essential in order to enhance corporate value, maximize shareholders' profits and build further relationships of trust and understanding with all stakeholders.
Specifically, the Company believes that the managing director and directors extrusted in the Company's management shall continue to:
-Exhibit self-discipline
-Make appropriate management decisions based on their responsibilities
-Increase the efficiency and speed of its management to seek profits through the businesses operated by the Company
-Ensure financial soundness and improve its credibility
-Perform timely and appropriate information disclosure to ensure transparency and objectivity in its business activities.
In addition, the Company considers that it is important for the auditors to maintain independence and to construct an effective internal control system and perform sufficient audit functions.
Corporate Governance Structure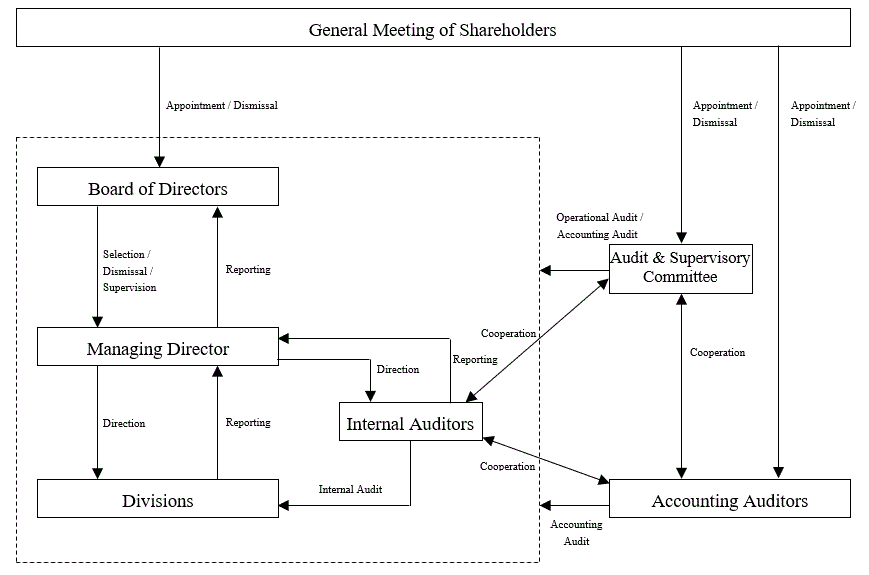 Corporate Governance Report

Kudan has submitted "Corporate Governance Report" to the Tokyo Stock Exchange.